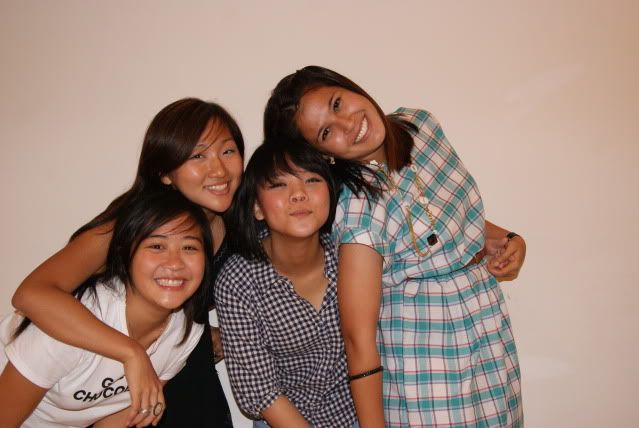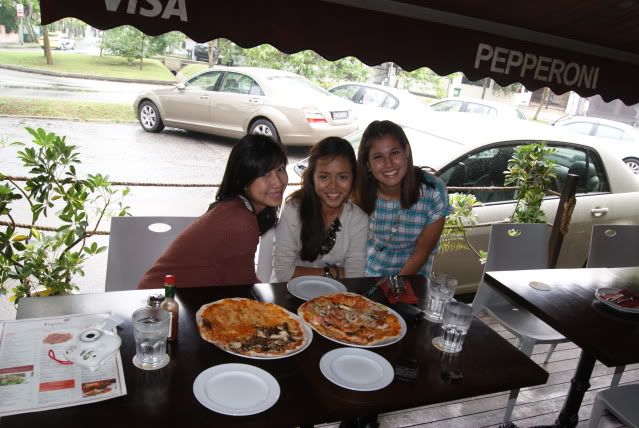 There is something inexplicably good about spontaneity and rolling with the punches.
I set out of the house at 9am, knowing today was going to be good, yet not expecting it to turn out this fortuitous. I met Jessica and Shazlin for lunch - us East siders traipsing across Singapore for a good meal of pizza, ice cream and catch up. It's been a good two years since we've sat down and just talked, like we did in secondary two. Maybe we headed down separate paths and our circles of friends were alien, but there was comfort and familiarity in Jess and Shaz and knowing full well that we'd always be able to click on some subconscious level.
The stars aligned for some Hei ice cream as Nafeeshah was working the Awfully Chocolate at Cluny Court. Discovered (yet again) how small Singapore is with Naf knowing Shazlin and her boyfriend. 2 degrees of separation... Right.
For some unfathomable reason, as I was about to bid Naf adieu and head towards town to meet Helena, I turned back and asked Hel if she wanted to instead troop down to Cluny Court to meet Naf. Then barged in Chor Yi who came from school in a serendipitous turn of events to make it the best stroke of luck I've had in... Weeks. The initially gloomy Awfully Chocolate store came alive with the sounds of a blasting radio, Helena's very own make-up store and the gleeful cackle of laughter.
There was such familiarity in a less-than-familiar place provided no doubt by the people around me. I never did want to part with those girls even at the late hour. Alas, we went our separate ways vowing to reconvene in the near future. I can only hope and wait.